Hybrid Car Rental Brisbane
Sunshine Coast, Gold Coast, Ipswich & Toowoomba
Embrace the future of motoring with an eco-friendly hybrid car rental from Long Term Car Rental Brisbane. With our range of near-new hybrid vehicles, including Toyota Corolla Hybrid Hatch, Toyota Corolla Hybrid Sedan, Toyota Camry Hybrid Sedan and Toyota Rav 4 Cruisers, you can take advantage of better fuel economy and reduce carbon emissions, without sacrificing style and comfort!
Our Hybrid car rentals in Brisbane charge as you drive so you don't need to worry about plugging in your vehicle, finding a charging station, or running out of battery, as you would with an electric car hire. However, you also won't need to stop for fuel as frequently as you would with a standard petrol engine. This makes our hybrid electric car hire in Brisbane the obvious choice if you want both excellent efficiency and fuel savings, as well as an eco-friendly option. By opting for a Hybrid Car Rental with Long Term Car Rental, you can enjoy the many benefits of going hybrid and also set the standard for a cleaner, greener future for all Australians.
The Benefits of Hybrid Car Hire
Hybrid car rental has become increasingly popular in recent years as consumers are now prioritising economic efficiency and becoming more environmentally conscious. They are the perfect choice for individuals who are looking for both a seamless driving experience and a smaller carbon impact. Hybrid vehicles combine the power of petrol engines with the efficiency of electric motors. In a Hybrid, the battery is recharged while you drive so it's always ready to go without ever needing to be plugged in and you are not at risk of running out of charge during your commute.
As well as minimising your fuel costs, Hybrid car rentals assist in building a more sustainable future. Our hybrid car rentals in Brisbane are priced to please to ensure that you can do your part for the environment without breaking the budget! Whether you want to hire a hybrid for business or pleasure, we can tailor a package to suit you and give you a range of options to flex with your ever-changing needs.
We have no minimum or maximum term for hybrid electric car hire, so we are confident we can come up with a flexible solution to suit all preferences and requirements. We offer long term car rentals and short term car rentals for both personal and business use, with a range of KM options and no lock-in contracts.
Your Eco-Friendly Alternative – Rent a Hybrid Car Today!
Renting a hybrid vehicle is the perfect example of how efficiency and environmental awareness can coexist. At Long Term Car Rental, hybrid vehicles have become an attractive solution for drivers wanting the ideal balance of performance, sustainability and efficiency. Our Hybrids are revolutionising the way we move thanks to reduced fuel consumption and emissions, as well as an enjoyable driving experience.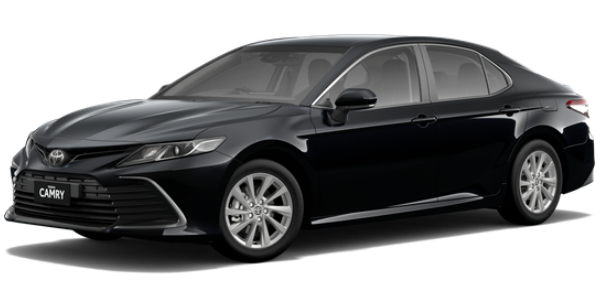 Brisbane Hybrid Car Rental 
…with Long Term Car Rental!
Our price match guarantee ensures that we can provide the best value hybrid electric car rental to suit your needs and budget. Whether you need a hybrid sedan, hybrid hatchback or hybrid family SUV – we have got the right cars at the right prices! We're confident that our rates and quality of vehicles are market leading. However, if you do find a cheaper comparable deal elsewhere, we'll match any written quote!
If you're ready to take the next step with the best value hybrid electric car hire in Brisbane, get in touch with one of our friendly team members at Long Term Car Rental today through our contact page or generate an obligation-free quote online!
Want to know more?
We're here to help!