Short Term Car Hire Brisbane
Sunshine Coast, Gold Coast, Ipswich & Toowoomba
Short Term Car Hire
At Long Term Car Rental, we also offer a variety of short term car rental options and even 1 day car hire! With over 550 cars in our fleet comprising compact, mid-size, sedans, SUVs, 7-8 seaters, utes, 4WD and vans, we are confident you can find a short-term car hire to suit your needs with us!
With just a short commute from Brisbane Airport, you can get a short term car rental at a fraction of the cost! We also provide more flexibility on travel dates and return times. When it comes to short term car hire, we understand that plans can change and we accommodate for this within our rental terms. Whether you are on holiday, waiting for a car repair, waiting for a new car, travelling for work or waiting on an insurance claim, you do not have to provide us with fixed contract dates and we guarantee that you can reduce or extend your short term car rental with no minimum notice period.
Providing customers with flexibility and a stress-free renting experience are the key pillars at Long Term Car Rental. Our terms give you the assurance that you will not be left without transport if your short term car hire goes longer than expected. We will even retrospectively reduce your rate if you end up qualifying for our longer term discounts. Alternatively, if your circumstances change and you need to return your short term car rental earlier than expected, we do not charge any cancellation/modification fees and will refund you for any unused days along with your bond.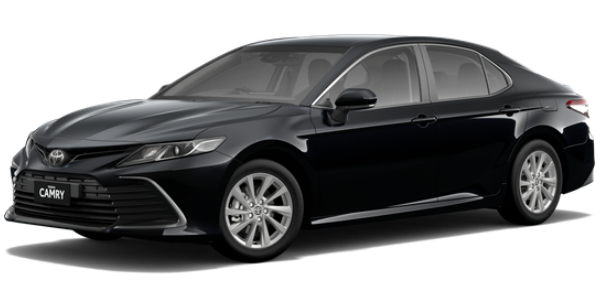 Short-Term Car Rental for Personal or Commercial Use
Our short term car hire is available for both personal and commercial use. For businesses, this is the perfect solution for seasonal employees, contractors or overseas consultants as vehicles can be easily returned when they are no longer needed with no unnecessary hassle! For business accounts, if short term rentals are required quite frequently we can also negotiate a discounted rate for repeat business.
Short term car rental can be beneficial for private use in a range of circumstances, whether for pleasure or necessity! A lot of clients opt for a short term car hire when visiting Brisbane or going on a road trip, as having a comfortable and reliable vehicle is paramount when driving long distances with friends or family. A short term car rental provides you with the freedom and independence to explore your holiday destination at your own leisure, without having to rely on public transport. Furthermore, it gives you peace of mind that the vehicle you and your family are driving in is safe, roadworthy, mechanically inspected, serviced on time and near new.
Other instances where a short-term car rental can come in very handy are for those moments where everything has not quite gone to plan! We can arrange a short term car hire on the same day of enquiry if your vehicle has broken down or been involved in an accident. We understand there are many delays at this time on car repairs, parts, panel work and supply of new vehicles, so we offer flexible end dates to ensure that your short-term car rental is one less thing for you to worry about!
Stay Safe with Short-Term Car Hire
All vehicles at Long Term Car Rental are mechanically inspected every 10,000km and come with full comprehensive insurance and warranty. We also include all servicing, maintenance and on-road costs in our short-term car rental so you can drive with confidence, knowing that you are safe on the road and renting with no hidden or unexpected expenses.
With short-term car hire, we never want our customers to be uncomfortable so we do not charge any fees if you want to change the vehicle you originally chose. If you find the car you selected is unsuitable or does not fit your preferences, we will help you select a new vehicle and swap the car right away. We also provide car swaps in the event of any accident or damage to get you back on the road in your short-term car rental immediately, while we take care of everything!
Our Short-Term Car Hire includes:
GPS maps or Apple Carplay/Android Auto for easy navigation
Selection of new and late model vehicles
Registration, servicing and tyres
Full comprehensive insurance with a $1,500 excess per incident
24 hour breakdown and roadside assistance on most vehicles
200km per day with the option to increase or reduce
24/7 emergency towing
New car manufacturer's warranty
Free unlimited car swaps
If you are new to Brisbane and interested in a short-term car hire, our staff would be happy to talk through your visit and recommend a make or model that will suit your needs! You can also view our full range and pricing for short term car hire by putting in your estimated dates on our homepage and clicking 'continue'.
We are confident of customer satisfaction in our service, flexibility and extremely competitive rates. However, if you do happen to find a cheaper comparable quote with a different company, we offer a price match guarantee to ensure you are getting the best deal!
Want to know more?
We're here to help!